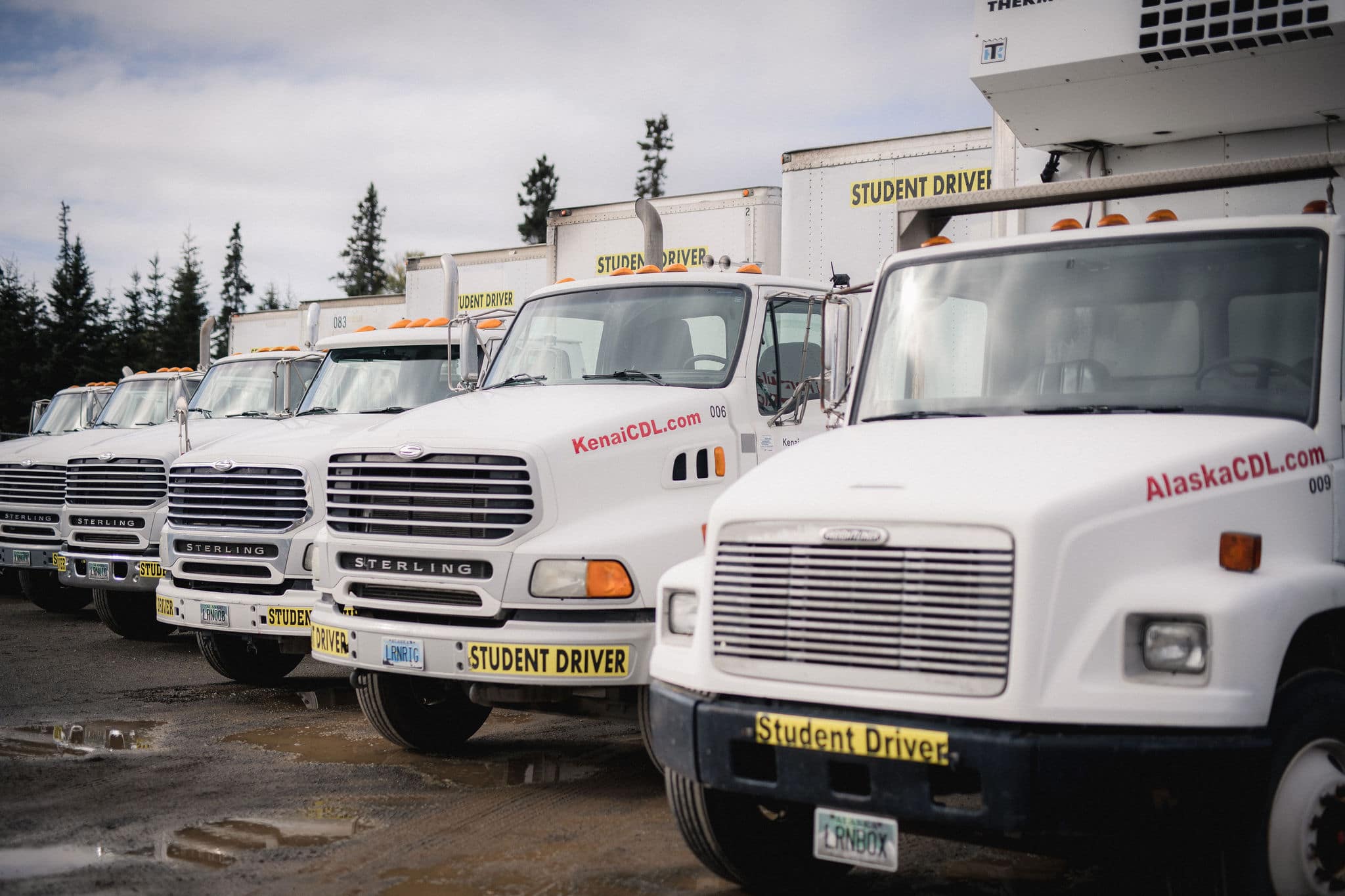 Getting Started with CDL
To get you started, we've pulled together a few resources that you'll find useful in your journey towards receiving a CDL license in Alaska. Additionally, our course guide can help you understand which course is right for you.
CDL Foundational Resources
The following information and documents will support you in your CDL journey.
Get Your Permit
Download and study the commercial manual here:
View Pre-Trip Videos on Our YouTube Channel
Owner Alex Douthit demonstrates how we teach pre-trip inspections
Take Practice Tests
To help you pass your test, there are a number of great practice tests here:
Additional CDL Information
FMCSA requires you must hold your CDL permit for at least 14 days before you can take the road exam.
KPDI requires your permit 30 days in advance of your scheduled training.
CDL permits are good for 6 months and can be renewed once.
Ready to take your next step?
Get started with us, either register your details with us to get started or give us a call so we can talk through any of your questions.